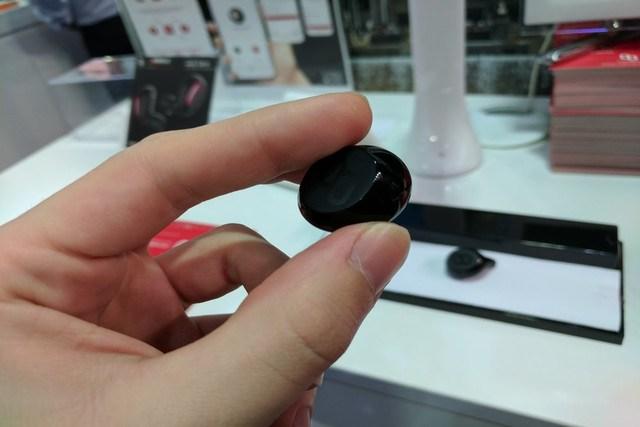 When you're traveling in a foreign country where the dialect's unfamiliar, there's nothing worse than being stuck without a means of communicating. Some requests are simple enough to get across with a hand motions, but gesticulating won't get you far if you need to ask for something more complicated than directions.
The
Mymanu Clik
, from Manchester-based audio company Mymanu, is a wireless Bluetooth headset that's capable of recognizing and translating between nine language packs and 37 different languages in real time, including French, Spanish, and Japanese. When powered on and paired to a smartphone, the earbuds automatically detect the language being spoken and provide a spoken translation within a sentence or two.
n energy-efficient, built-in chip does the heavy lifting, and has the added benefit of offline processing — unlike most translation apps, the Clik doesn't require an internet connection. Even better, its low power requirements mean the earbuds can last up to six hours on a single charge.